Mary Seacole (1805-1881) was a Jamaican nurse and businesswoman who made significant contributions to medicine during her lifetime. Her most notable achievement was her work as a nurse during the Crimean War, where she provided medical care to wounded soldiers on the battlefield and established the British Hotel, a hospital and convalescent center for sick and injured soldiers.
Mary Seacole was born Mary Jane Grant in Kingston, Jamaica in 1805. She was the daughter of a Scottish soldier and a Jamaican mother who was a healer and practiced traditional medicine. From her mother, Seacole learned the art of nursing and traditional Caribbean medicine, which would later become her life's work.
Seacole grew up in Jamaica and lived there until the age of 30. During this time, she traveled extensively throughout the Caribbean and Central America, learning about traditional healing practices and gaining practical experience in nursing. She also learned to speak Spanish, which would later prove to be valuable in her work as a nurse.
In 1836, Seacole married Edwin Seacole, a Jamaican merchant, and moved to the Bahamas. Together, they ran a store and a hotel. During this time, Seacole continued to learn about traditional medicine and nursing, often treating patients who came to her for help.
Seacole was known for her skills in herbal medicine and used natural remedies to treat soldiers suffering from cholera and other illnesses. She also trained other nurses and provided emotional support to soldiers, often at great personal risk. In recognition of her efforts, Seacole was awarded the British War Medal and the French Legion of Honour.
Seacole's contributions to medicine extended beyond the battlefield. She traveled extensively throughout her life, learning about different cultures and medical practices. She documented her experiences in her autobiography, "Wonderful Adventures of Mrs. Seacole in Many Lands," which is regarded as a valuable source of information about medical practices and social conditions in the 19th century.
Despite facing discrimination and racism throughout her life, Seacole persevered and made significant contributions to the field of medicine. Her legacy continues to inspire and influence medical professionals today. In recent years, she has been recognized as a pioneer of modern nursing and an important figure in the history of medicine.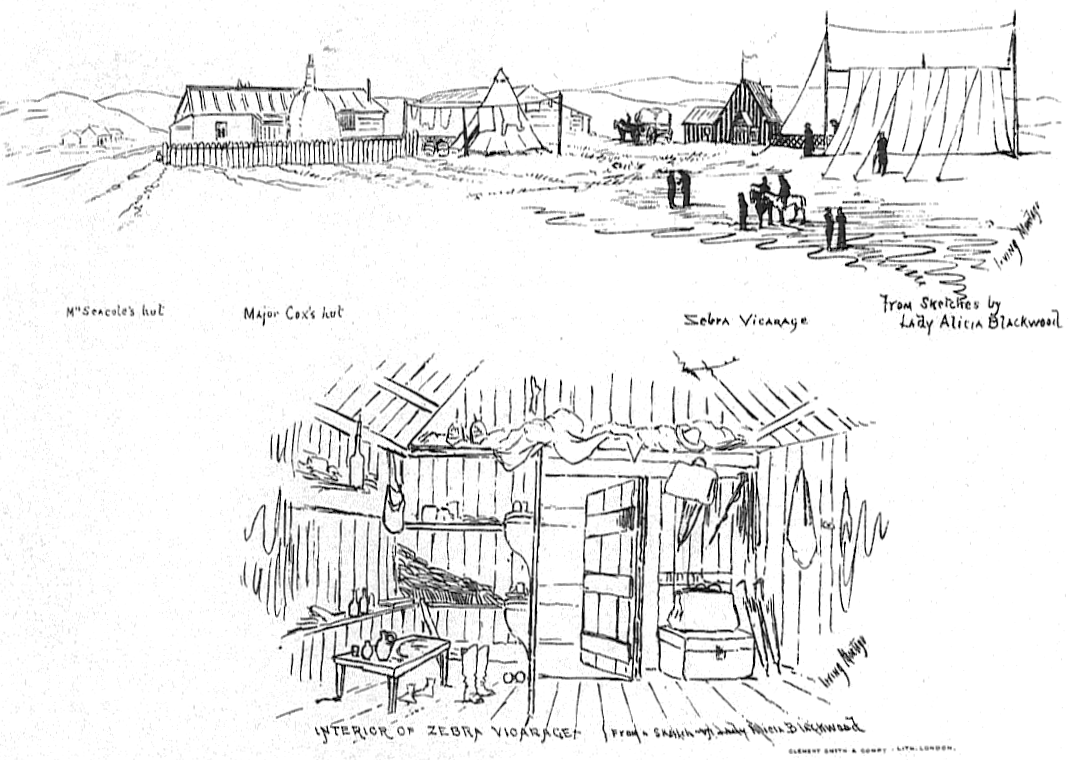 Sketch of Mary Seacole's British Hotel in Crimea, by Lady Alicia Blackwood (1818–1913), a friend of Florence Nightingale's who resided in the neighbouring "Zebra Vicarage"
Mary Seacole is widely celebrated and remembered by many individuals and organizations, including the Jamaican Nurses Association. The association has recognized Seacole's contributions to nursing and healthcare, both in Jamaica and around the world, and has worked to keep her memory alive.
The Jamaican Nurses Association has organized events and initiatives to honor Seacole's legacy and promote her achievements. For example, in 2014, the association unveiled a statue of Seacole in Kingston, Jamaica, which was created by Jamaican sculptor Basil Watson. The statue serves as a lasting tribute to Seacole and her contributions to nursing and medicine.
The association has also provided scholarships and other forms of support to Jamaican nurses, with the goal of advancing the field of nursing and continuing Seacole's legacy of caring for others. In addition, the association has spoken out about the importance of recognizing and honoring the contributions of Black nurses and other healthcare professionals, both past and present.
Overall, the Jamaican Nurses Association and other organizations around the world continue to remember and celebrate Mary Seacole, recognizing her as a pioneering nurse and a trailblazer for Black women in healthcare.