The Bermuda Approach to Fresh Water Scarcity
Bermuda has no fresh-water springs, rivers or lakes. This made settlement very difficult and might explain why it was not claimed by the Spanish or the Portuguese.  A supply of drinking water is often an essential feature for any settlers.  Despite these obvious constraints the islands were settled in the 1600s and have been continuously occupied ever since. The secret to human survival on these remote North Atlantic islands is found in its approach to water sustainability.  All of the limestone houses have white roofs that collect rainwater, and particularly the white stepped roof which is still in use 400 years after it was first introduced.  The rainwater is stored in an underground tank.  This water collection system has also recently been added to the new Bermuda airport terminal being built on the island.  Recently the BBC in the UK did an interesting feature on Bermuda's approach to water collection and storage.
The North Atlantic island of Bermuda has no fresh-water springs, rivers or lakes. So how did humans ever settle there? The secret is in the design of their houses, and particularly the white stepped roof which is still in use 400 years after it was first introduced.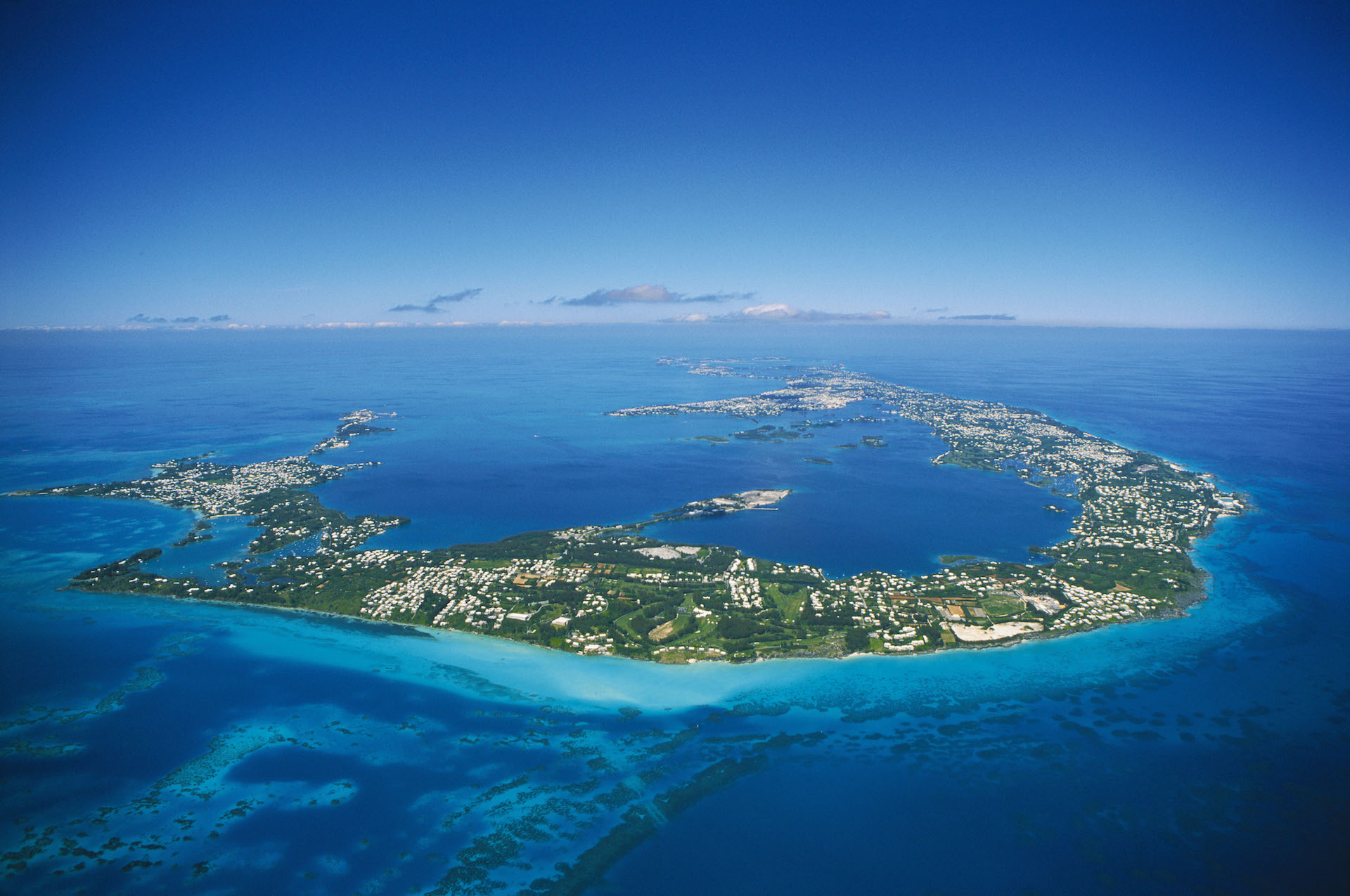 Aerial View Approaching Bermuda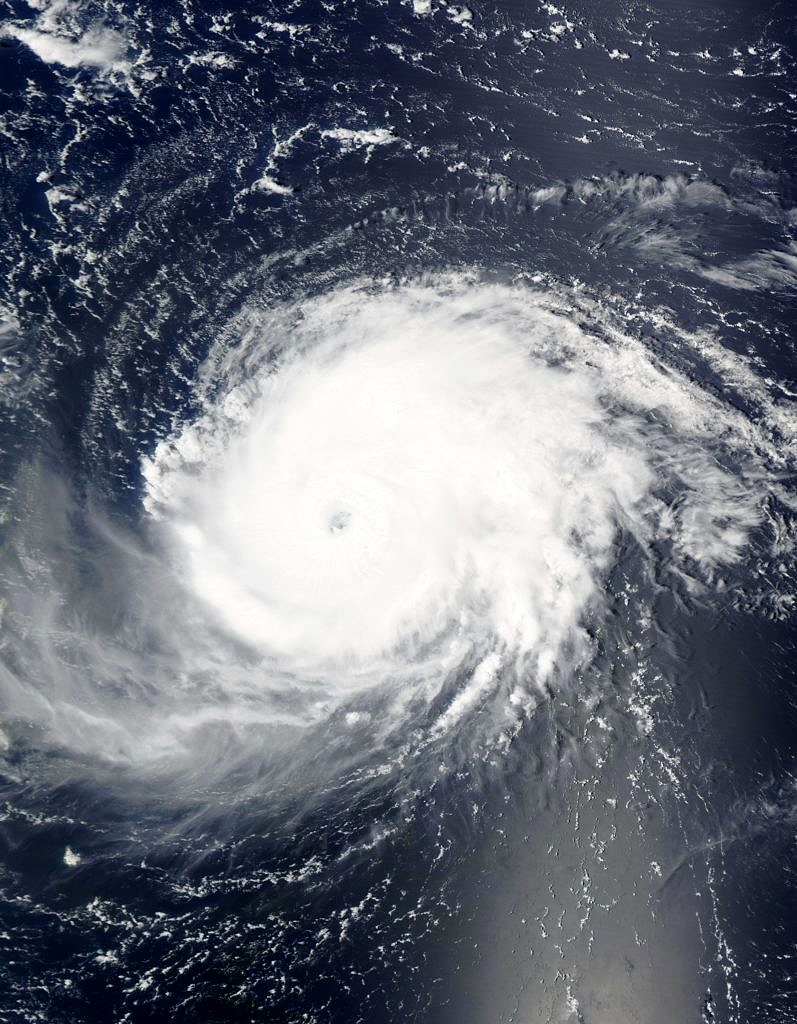 A view of Hurricane Fabian from Space on September 1, 2003. The intense Category 4 storm is located about 190 miles north-northeast of Barbuda. The storm's eye, visible near the centre of the image, is over the open waters of the Atlantic Ocean.
Hurricane Fabian Bermuda 2003
Hurricane Fabian was a powerful Cape Verde hurricane that hit Bermuda in early September during the 2003 Atlantic hurricane season. Fabian was the most recent major hurricane to directly impact Bermuda until Hurricane Nicole of 2016
Extreme Storms cameraman Jim Edds journeys to Bermuda to capture the worst hurricane to hit since 1926. A fully edited documentary with interviews with surv...

Fabian claimed the lives of four, including three police officers.
Pc Stephen Symons, Pc Nicole O'Connor, Civilian Station duty officer Gladys Saunders and Manuel Pacheco, a civilian, died September 5, 2003, after their vehicles stalled on the Causeway.
Find out how hurricanes can be so destructive.➡ Subscribe: http://bit.ly/NatGeoSubscribe➡ Get More 101 Videos: http://bit.ly/NatGeo101#NationalGeographic #Hu...
Find out about the science of hurricane formation.
Inside a Cat 5 Hurricane, down to 200 ft. above Atlantic Ocean! Yes, you read that correctly. Insane ride on NOAA 43 (Miss Piggy) with AOC Hurricane Hunters ...

-flexy">
Inside a Cat 5 Hurricane, down to 200 ft. above the Atlantic Ocean.  Yes, you read that correctly. Insane ride on NOAA 43 (Miss Piggy) with AOC Hurricane Hunters based at MacDill AFB, Tampa, Florida. Nicknamed the "winning lottery ticket of all Hurricane Hunter flights".
Contents Introduction Along the coast, storm surge is often the greatest threat to life and property from a hurricane. In the past, large death tolls have resulted from the rise of the ocean associated with many of the major hurricanes that have made landfall.
Top 10 Reasons to Study Geography
To understand basic physical systems that affect everyday life (e.g. earth-sun relationships, water cycles, wind and ocean currents).
To learn the location of places and the physical and cultural characteristics of those places in order to function more effectively in our increasingly interdependent world.
To understand the geography of past times and how geography has played important roles in the evolution of people, their ideas, places and environments.
To develop a mental map of your community, province or territory, country and the world so that you can understand the "where" of places and events.
To explain how the processes of human and physical systems have arranged and sometimes changed the surface of the Earth.
To understand the spatial organisation of society and see an order in what often appears to be a random scattering of people and places.
To recognise spatial distributions at all scales — local and worldwide — in order to understand the complex connectivity of people and places.
To be able to make sensible judgements about matters involving relationships between the physical environment and society.
To appreciate Earth as the homeland of humankind and provide insight for wise management decisions about how the planet's resources should be used.
To understand global interdependence and to become a better global citizen.
The Importance of Learning Outside The Classroom
Geography fieldwork is a vital part of nurturing a passion for the subject. It should probably be seen in the broader concept of learning outside the classroom. It should not be about a once a year school trip, but about frequent, continuous and progressive opportunities to learn outside the classroom that build on knowledge and skills gained during previous experiences both inside and outside the classroom.  It has been argued (Herrick 2010) that teaching in 'the field' might foster the 'experiential' or 'active' learning needed to inspire the kind of 'deep learning' approaches that hold the kind of 'trans-formative' potential envisaged as a key goal of education.  From personal experience, as an undergraduate and also as a fieldwork Tutor I have seen from my own experience the importance of making fieldwork a priority.  It is important, however, that this fieldwork is planned well beforehand and also followed up back in class.  This approach has been found to make the effort of studying in the field more profitable. 
Herrick, C. (2010), Lost in the field: ensuring student learning in the 'threatened' geography fieldtrip. Area, 42: 108–116.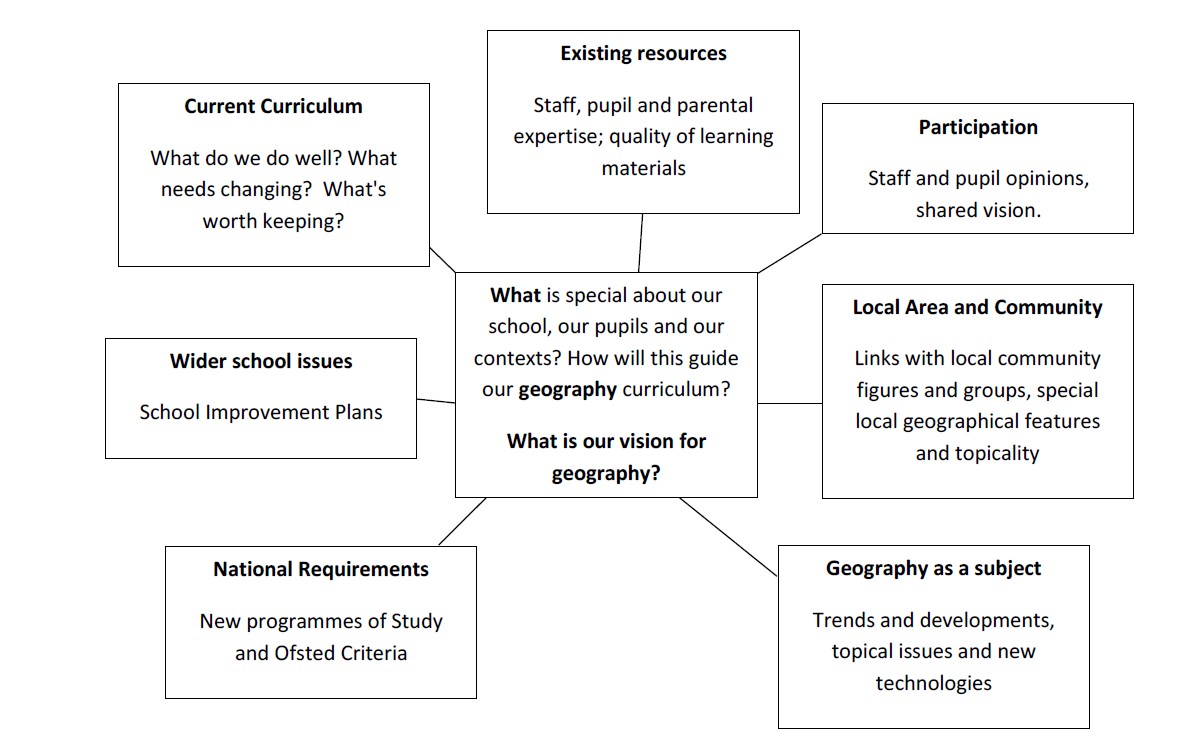 Source :http://www.geography.org.uk
Geography Curriculum Drivers
Planning and development at the school level is often shaped by wider constraints. The figure shows how school curriculum drivers help to  development activities and  fit into a wider context.  It is important that whole school development priorities are also reflected in the curriculum each year so that school improvement takes on a more holistic dynamic.
The British Overseas Territories
Bermuda is part of the British Overseas Territories  Read more about the other territories.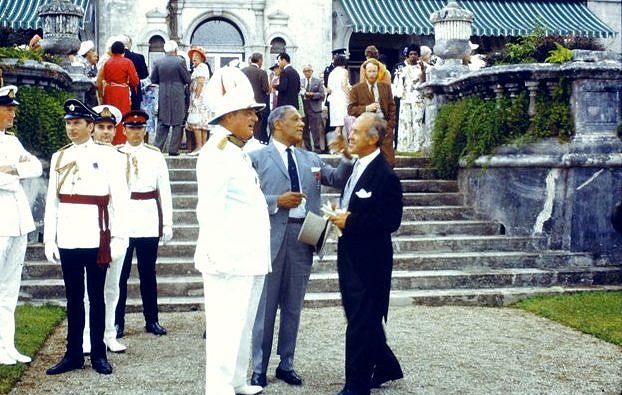 The British Overseas Territories Map
Alan Kinder of the Geography Association talks about the new curriculum and the changing role that geography plays in a young person's education.